As the "Twelfth Five-Year Plan" countries adjust their economic strategies from export-led to domestic demand-oriented and vigorously promote domestic trade development, the furniture hardware industry should quickly adjust its strategy. While "export" and "internal demand" are both developing, it is necessary to add The development of the big domestic market. According to reports, China's furniture production capacity has occupied 25 percent of the world, becoming the first furniture manufacturing country. In 1978, just after the reform and opening up, China's furniture had a market of 1.3 billion yuan, and the total amount has now reached more than 700 billion yuan. According to the average growth rate of 22% in the past 30 years, by 2015, the industry will reach a total output value of 243 billion yuan. Incomplete statistics show that the total retail sales of the whole society increased by 15% in 2009 compared with the previous year. The furniture industry surpassed the growth of construction, decorative materials and automobiles, and the growth rate was 35 percent. The Chinese furniture hardware industry has experienced a period of infancy and early growth in the past 30 years, and is now in the middle of growth. After 2015, it will truly enter the stage of growth and maturity. During this period, China's furniture exports accounted for about 22% of the world's total, of which the US and EU markets accounted for more than 75 percent of China's furniture exports. Relying on e-commerce, the furniture hardware industry has acquired a new effective marketing model to meet the needs of a large number of young people's furniture. In the past two years, China's emerging e-commerce model has received good feedback after moving home to online direct sales. Among them, Qumei Home was killed by 13,000 sets within 40 days through online group purchase, with a total value of more than 100 million yuan. E-commerce represents the maximum use of limited resources by modern technology to meet the needs of consumers. Furniture is sold online so that consumers can add furniture to their homes without leaving their homes. With the development of the Internet of Things, mobile payment and cloud computing, consumers will make resources more concise and convenient in the future. In the future, the furniture industry will rely on the e-commerce industry to usher in greater opportunities for transformation and upgrading.
Information from GO Jiaju, want to know more home textile information, home information, furniture information, home decoration information, building materials information Welcome to the GO Jiaju official website.
GO Jiaju Brand Pavilion officially launched, more brand home textiles, brand home, brand furniture, more solid wood furniture brands, American furniture brands, Jane European furniture brands for you to choose, brand discount, brand promotion, brand sale network help You save the province again. Don't want to go out? It doesn't matter, 720 ° Experience Hall, 3D Experience Hall, 3D Panorama Network allows you to move around your finger at home. There is also the latest furniture information of Suzhou Furniture Expo Center, so that you can always know. When you buy furniture, you will come to GO .
Epoxy glass cloth laminated sheets(industry laminate sheet,Epoxy sheet) are made of alkali-free E-glass cloth impregnated with epoxy resins and phenolic resins by processing under heat and pressure. Epoxy glass cloth sheet can be processed into all kinds of insulation parts, The products are widely used transformers, electric motors, cabinets, control boxes, electric switches, household appliances, railway, automobile, computer and medical appliance,etc.
Applications :
• Used in mechanical, electrical and electronic high insulation structure parts
• Used in high-performance electrical insulation requirements
• Chemical machine parts
• General machines parts and gear, generators, pads, base, baffle
• Generator, transformer, fixture, inverter, motor
• Electric insulation component
Key Features :
• Flame resistance
• High dielectric strength
• Moisture resistance
• Heat resistant
• Temperature resistance: 150-180℃
• Good flatness, smooth surface, no pits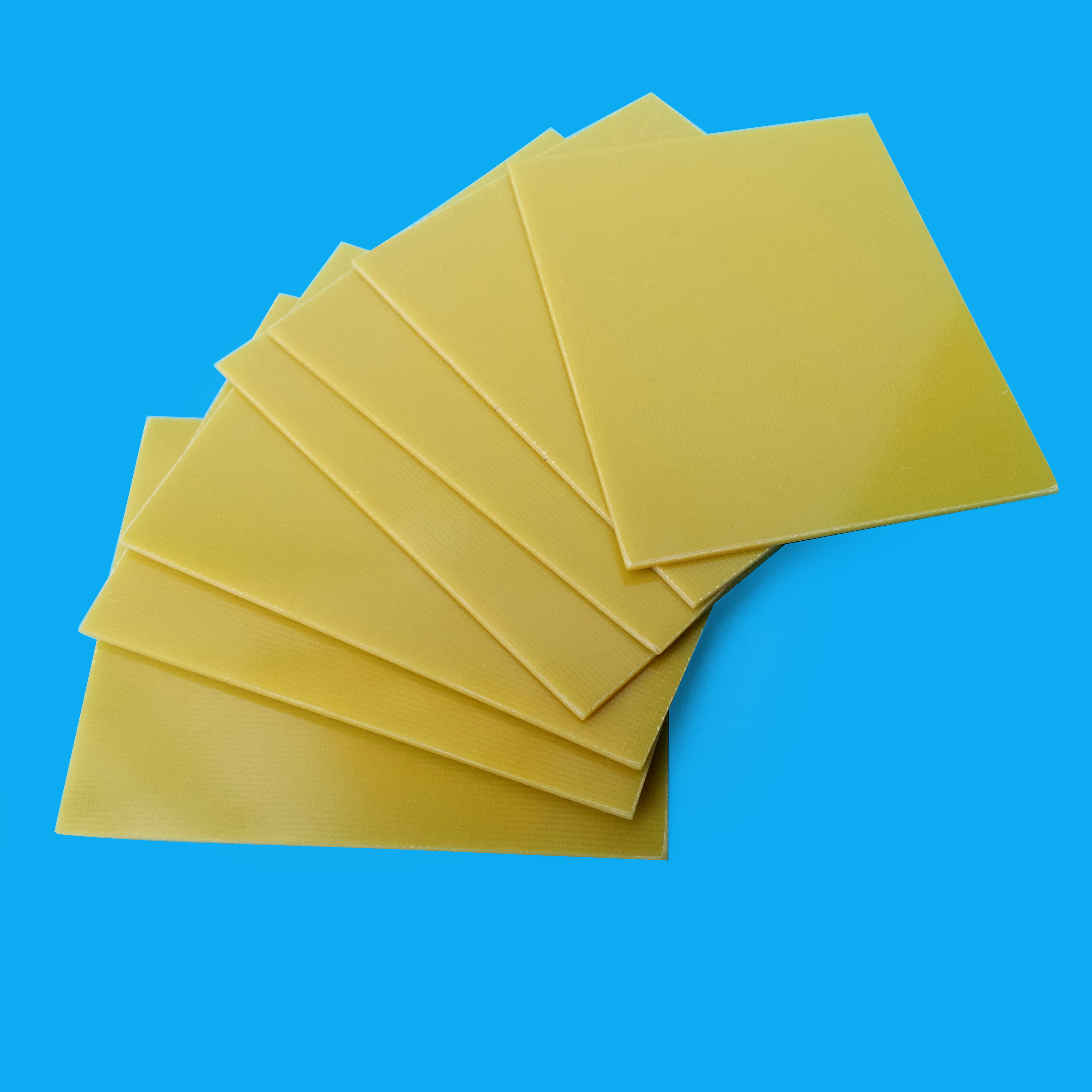 3240 Epoxy Glass Sheet,Epoxy Sheets,Epoxy Glass Sheet,Epoxy Resin Sheet,3240 Epoxy Sheet
SHENZHEN XIONGYIHUA PLASTIC INSULATION LTD , https://www.xyhplastic.com