The Beijing Municipal Administration for Industry and Commerce announced the results of bed quality monitoring on the 25th. Ten batches of bedding were forcibly delisted. Two of the bedding products were found to be carcinogenic dyes. The well-known brand "Boyang Home Textiles" also had a deviation from the specifications. . The well-known brands have been tested for unqualified carcinogens for up to 20 years. The Beijing Municipal Bureau of Industry and Commerce has conducted quality monitoring on the quilt cover, bed sheets, pillowcases and other bedding sets sold in this market. The results show that some bedding products are in fiber content. The dyeing fastness, specification dimensional deviation rate and other items do not meet the relevant standards. Ai Laila, Yingshi, Xiaoyang, Hong Fuji, Yalu, Jinpei, Kaisheng Home Textiles, Boyang Home Textiles, French-Danish and other brand-name products were classified as unqualified. Among them, the quilt cover, bed sheets and pillowcases of Dongguan "Yalu" and Shanghai "Jinpei" were detected, and the carcinogenic aromatic amine dyes were detected; the "Red Fuji" fiber content in Shanghai was unqualified; the "Fadani" washing size change in Beijing The rate is not qualified. The data show that textiles containing decomposable carcinogenic aromatic amine dyes may cause human disease and cancer in prolonged contact with the human body, and the incubation period can be as long as 20 years. There are many brands on the "black list" consumers can hold the return of the bill. It is reported that some of the brands checked out this time are not the first time they have been unqualified. At the beginning of this year, the quality monitoring results of the Beijing Municipal Administration of Industry and Commerce showed that some bedding products detected carcinogens could decompose aromatic amine dyes, and carcinogens were detected in five batches of four companies, including Beijing Jinlin Pin Cotton Fabric Co., Ltd. "Slatya" wave corrugated thick sheets, Beijing Golden Sun Bedding Co., Ltd. "Fadani" double quilt cover. In July of this year, the Beijing Municipal Administration of Industry and Commerce requested the suspension of 15 kinds of unqualified bedding products, including the four-piece "Ereila" plain satin strip produced by Jiangsu Minghe International Trade Co., Ltd. The rate of change in the size of the washing is not enough. Other bedding brands involved in delisting include Yingshi, Slatya and so on. Consumers can log on to the website of the Beijing Municipal Bureau of Industry and Commerce to inquire about the list of unqualified products, and ask the manufacturer to return the goods with the shopping bill. Use bedding to remember how these tricks can avoid buying such products? The business and industry staff gave a few suggestions. It is best to use a light or white product to reduce the chance of the product containing a decomposable carcinogenic aromatic amine dye. When you purchase, you should smell whether the product has a pungent odor. If it is, it may be high in formaldehyde. Be careful when purchasing. After buying it, it is best to wash it before using it to rinse off some harmful substances.
Fiber Disc is designed for long life, high stock removal, and cool cutting action--surface sanding and polishing, rust and paint removal, deburring and weld blending. To be used only with backup pad .
Jiangsu Fengmang Compound Material Science & Tech Group Co., Ltd is China leading coated abrasive manufacturing producing coated abrasive such as Abrasive Cloth and Abrasive Paper.
The production scale, production quantity and quality level of flexible Hand Use Abrasive Cloth, machine use heavy loading abrasive cloth and velcro disc use abrasive paper roll have up to the most high level in coated abrasive industry.
Our group can meet different customer's individual requirement and finish from analyzing of customer's requirements, fixing product quality to designing product appearance & packaging and give professional suggestion from actual application situation of the product and also provide professional solutions.
Nowadays Fengmang Group has setted "Creating First Brand For Metal Polishing" to be our new development target and will continue guide with technology innovation, road with new products research, live with product quality, cored with scientific management, guarantee with untiring service and move toward the grand goal of " Centennial Fengmang".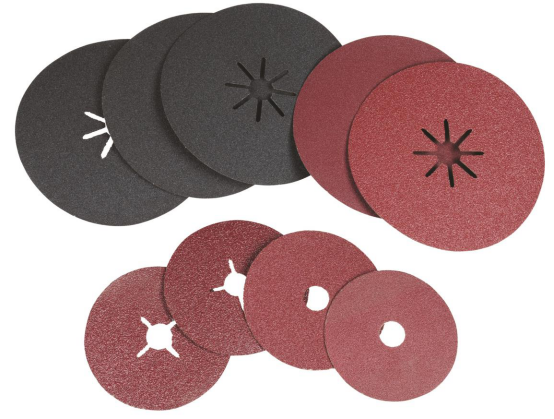 If you have any questions, please contact with us directly. The abrasive cloth are produced with high quality and good appearance. Welcome you can visit our factory for inquiry. Please send mail directly to us.
High quality and low price,
Available in vary grit.
Aluminum Oxide Fiber Disc,Red Fiber Disc,Sanding Paper Fiber Disc,Close Coated Fiber Disc
Jiangsu Fengmang Compound Material Science & Tech Group CO.,LTD , http://www.fmabrasive.com