Model NO.:
LED Road Flare
Mask Specification:
120mm
Colour:
Red,Yellow,Amber,Blue
Size:
12cm Diameter X 20cm High
Weight:
100g Without Battery
Battery:
3PCS AAA Dry Battery
Original:
Wuhan,Hubei,China
Transport Package:
Pallet
Origin:
Wuhan, Hubei, China
3pcs AAA Dry Battery Traffic LED Road Flare Flashing Warning Lights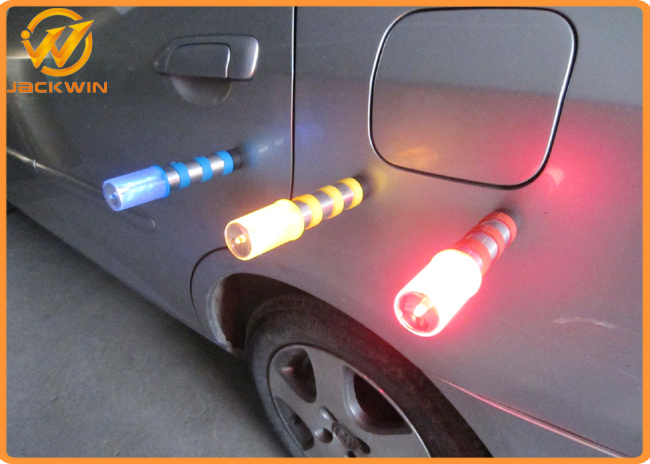 Product Specification:
1. Size 12cm diameter X 20cm high
2. Weight: 100 g without battery
3. Battery: 3PCS AAA dry battery
4. Shelf-Life 10 Years
5. Waterproof IP6
6. Op. & Storage Temps Fahrenheit: -40/-40 to 212/248 deg F Celsius: -40/-40 to 100/110 deg C
7. Emission Source 360 degree LED array: Solid-state; No filament
8. LED Light Colors Red, amber, blue, green, white, infrared (IR). Custom colors available.
9. Daylight & Night Visibility Ranges Night: Visible to 900M (3, 000 ft) on road, 10 miles (16 km) from air
10. Day: Visible to 300M (1, 000 ft).
11. Housing Color & Material: Polymer and PC
12. Package This electronic road flare set comes in a handy carrying case.
13. HAZMAT Hermetically sealed; Intrinsically safe
14. Chemical Contains no hazardous chemicals, Withstands exposure to petroleum-based fuels
15. Switch Type: Push Button
16. Approvals & Certifications: Complies with U. S. DOT (FMCSA) 49 CFR E 392.25 & 393.95(g).
17. MUTCD Type A (flashing) and Type C (solid on).
18. Designed to meet MIL-SPEC/MIL-STD 810 for shock, vibration, and water-resistance.
19. Designed with motorist safety in mind, the traffic LED warning light flare is a attery-powered electronic roadside flare with bright red LED's. A resourceful and safer alternative to conventional warning lights, traffic LED warning light flare provides exceptional warning visibility both day and night. Free-standing and compact, the traffic LED warning light flare features a removable base that folds up in the included carrying case for storage. This weather-resistant flare has bright orange thermoplastic rings with UV stabilizers and features a range of lighting-sequences to further attract attention. Feel at ease when on the road with the brightest protection available!
Product Feature:
1. Used for Traffic Management, Visual Protection, Emergency Situations, Accidents, Directional Markers and Vehicle Loading/Unloading
2. Bright orange thermoplastic rings with UV-stabilizers
3.360-Degree viewing angle
4. High intensity LED lights
5. Elevated base for uneven roads
6. High Intensity LED Lighting
7. Top LED Lights for aerial viewing
8.4 variable lighting sequences for rescue flares
9. LED rescue flares are safer than old-school emergency flares 
Product Parameters:

Application

Roadside LED Road Flare

Power

Battery

Frequency

65 /min

Colour

Red,Yellow,Amber,Blue

Size

12cm diameter X 20cm high

Battery

3PCS AAA dry battery

Packaging

Cartons

Weight

100g without battery
Lifespan
 
10 years

Brand

Jackwin
Company Profile:
JACKWIN is a professional supplier, specialized in developing, designing, manufacturing and exporting a wide range of roadway safety,parking,site and construction facilities.We have a broad range of products that we self-designed with excellent quality for clients' choice and the strong ability for injection and blowing moulding process in our R&D department makes plastic products in various sizes, shapes and colors with superior strength in short lead-time with lower developing and manufacturing cost to satisfy customers from allover the world.
Our products cover the markets in North and South America, Europe,East Asia, the Middle East and Africa and we emphasize on goods quality to meet clients' requirements and win markets in their areas. We have a strict and perfect Quality Control System that makes each process have high quality standard not only in material and half-products but in final products.
 
"High Quality, Reasonable Price, Best Service, Right & Prompt Delivery" Â is our company's philosophy, we commit ourselves to innovate products to meet various needs of our clients and promote equal and mutual-benefits business relationships.
Our company can supply OEM and ODM services for customers all over the world, welcome to visit our website and inquire for catalogue and price at any time
Payment:
Payment: L/C,  T/T  Western Union,  Trade Assuarance,  Paypal
FAQ:
Q: Can your produce customized goods ?     
A: Yes, the size, the height and the weight can be produced as per client's requirements.  
Q: Can you print words on products as per client's requirement?   
A: Yes, make label according to your exact requirement.    
Q: Can you do business via Ali Online Transaction?      
A: Yes, we can make the deal through AOT.     
Q: What is your payment terms?   
A: T/T, L/C at sight or Paypal.   
Q: Do you accept OEM?    
A: Yes, OEM or ODM are both OK.  
Q: Where is your nearest loading port ?   
A: Ningbo, China.   
Q: How can you guarantee the quality or any warranty?  
A: If have any quality problems during use, all the products can be returned or according to consumer's requests.
 
Specifications
Curtain Rod set
1. dia:16mm-28mm
2. finish: plated/painted/oxidized
3. color: antique brass, satin nickel. etc.
4. style: dep

curtain rod set
1)curtain rod Dia: 5mm, 7mm, 8mm, 10mm, 13mm almost all diameter ranging from 4mm-60mm we can produce.

2) curtain rod Type: plain pole, twist pole, reeded pole, oval pole, reticulated pole, snakeskin pole, cane pole, hexagon pole.
3) Max length: 600mm

4) Extendable pole: 5/7mm, 8/10mm, 13/16mm, 16/19mm
19/22mm, 22/25mm 25/28mm, 32/35mm;

5) Material: Iron, brass, aluminum, stainless steel, plastic,
6) Wall thickness: As customer request.
curtain rail: 16mm/20mm
shower curtain rods
double curtain rods or extendable.
curtain FINIAL
curtain finial Material: Aluminum-alloy, zinc-alloy, steel, plastic.
Finish: Plating, powder and paint
RING: ring with clip, ring without clip, ring with plastic inside. (metal or plastic)
curtain rod brackets:
curtain bracket Type: single bracket, double bracket, adjustable bracket.
ceiling bracket, wall bracket, bar bracket, close bracket, open bracket.
curtain hooks.
Material: aluminum-alloy, zinc-alloy
Surface treatment:
Plated and painting color. The exact is as per customers' requests, include: satin nickel, antique brass, antique copper, chrome, brushed nickel, black brushed nickel, matt-black, golden, etc.
Packing: As customer request.
All our products can be customized.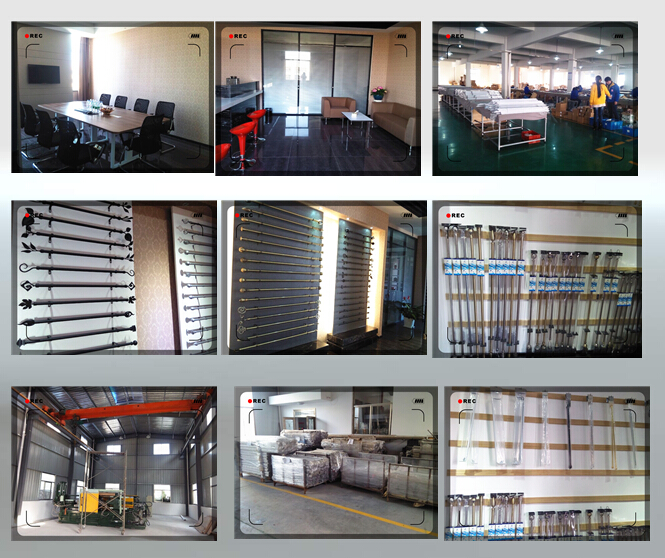 Curtain Rings
Curtain Rings, Curtain Rod Hook, Curtain Rod Ring, Curtain Pole Rings
YUYAO CITY YISHENG METAL PRODUCTS CO.,LTD , http://www.alydecor.com